Catalog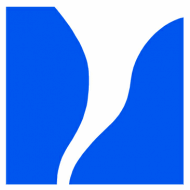 38 record(s)
Type of resources
Available actions
Topics
INSPIRE themes
Keywords
Contact for the resource
Provided by
Years
Formats
Representation types
Update frequencies
status
Service types
Resolution
Bird density profiles are derived from weather radar volume data in real time, by the vol2bird algorithm as described in Dokter et al. (2011, 2019). The vol2bird algorithm exploits the radar reflectivity characteristics of different scatterers in the atmosphere, in order to distinguish biological from non-biological radar echoes. Once biological scatterers are isolated in the volume files, the reflectivity of these scatterers is converted in an estimate of the bird density per vertical layer of 200m, using a mean cross section of 11 cm2. The vbird profiles are provided for the following radars, with the radar owner in parentheses: Jabbeke (RMI), Wideumont (RMI), Helchteren (VMM), Zaventem (Skeyes), Herwijnen (KNMI), Den Helder (KNMI), Neuheilenbach (DWD), Essen (DWD), Abbeville (Météo-France) and Avesnois (Météo-France). References: - Dokter A.M., Liechti F., Stark H., Delobbe L., Tabary P., Holleman I., Bird migration flight altitudes studied by a network of operational weather radars, J. R. Soc. Interface, 8, 30–43, 2011, DOI 10.1098/rsif.2010.0116 - Dokter A.M., Desmet P., Spaaks J.H., van Hoey S., Veen L., Verlinden L., Nilsson C., Haase G., Leijnse H., Farnsworth A., Bouten W., Shamoun-Baranes J., bioRad: biological analysis and visualization of weather radar data, Ecography, 42, 852-860, 2019, DOI 10.1111/ecog.04028

The ceilometer CL51 employs a pulsed diode laser LIDAR technology, where short, powerful laser pulses are sent out in a vertical or near-vertical direction. The reflection of light (backscatter) caused by clouds, precipitation or other obscuration is analysed and used to determine the cloud base height, the cloud layer height and the amount of clouds (in octas) in different layers.

Hourly warnings of dangerous meteorological phenomena (wind, rain, ice or snow, fog, storm surge, thunderstorm) issued by the RMI, based on the estimated impact. This product is not publically available yet.

View Service (WMS) for Lidar over Belgium The data are updated regularly. Only the archives of the last two months are available.

Download Service (WFS) for Synoptic observations

View Service (WMS) for Synoptic observations

Download Service (WCS) for Alaro over Belgium. All the parameters of the last run of Alaro can be downloaded in grid format

Download Service (WFS) for Automatic weather station (AWS) observations. Only the data from 2017-11-18 are publicly available. For older archive, please take contact with us. Only the data for station 'Zeebrugge' and 'Humain' are publicly available. For data from other stations, please take contact with us. Only the parameters 'pressure', 'air temperature', 'relative humidity', 'precipitation', 'wind speed' and 'wind direction' are publicly available. For other parameters, please take contact with us.