Bird density profiles derived from weather radar measurements
Bird density profiles are derived from weather radar volume data in real time, by the vol2bird algorithm as described in Dokter et al. (2011, 2019). The vol2bird algorithm exploits the radar reflectivity characteristics of different scatterers in the atmosphere, in order to distinguish biological from non-biological radar echoes. Once biological scatterers are isolated in the volume files, the reflectivity of these scatterers is converted in an estimate of the bird density per vertical layer of 200m, using a mean cross section of 11 cm2. The vbird profiles are provided for the following radars, with the radar owner in parentheses: Jabbeke (RMI), Wideumont (RMI), Helchteren (VMM), Zaventem (Skeyes), Herwijnen (KNMI), Den Helder (KNMI), Neuheilenbach (DWD), Essen (DWD), Abbeville (Météo-France) and Avesnois (Météo-France).
References:
- Dokter A.M., Liechti F., Stark H., Delobbe L., Tabary P., Holleman I., Bird migration flight altitudes studied by a network of operational weather radars, J. R. Soc. Interface, 8, 30–43, 2011, DOI 10.1098/rsif.2010.0116
- Dokter A.M., Desmet P., Spaaks J.H., van Hoey S., Veen L., Verlinden L., Nilsson C., Haase G., Leijnse H., Farnsworth A., Bouten W., Shamoun-Baranes J., bioRad: biological analysis and visualization of weather radar data, Ecography, 42, 852-860, 2019, DOI 10.1111/ecog.04028
Simple
Date (Revision)

2023-02-28
Identifier

RMI-be

/

crow
Status

On going
Maintenance and update frequency

Continual
GEMET - INSPIRE themes, version 1.0
Keywords

federal government

weather radar

observation

bird migration

radar ornithology

altitude profile
Spatial scope
Access constraints

Other restrictions
Other constraints
Use constraints

Other restrictions
Other constraints

Creative Commons Attribution 4.0 International (CC BY 4.0)

This is a human-readable summary of (and not a substitute for) the license.

You are free to:

Share — copy and redistribute the material in any medium or format

Adapt — remix, transform, and build upon the material for any purpose, even commercially.

Under the following terms:

Attribution — You must give appropriate credit, provide a link to the license, and indicate if changes were made. You may do so in any reasonable manner, but not in any way that suggests the licensor endorses you or your use.

No additional restrictions — You may not apply legal terms or technological measures that legally restrict others from doing anything the license permits.
Classification

Unclassified
Spatial representation type

Vector
Distance

5000  http://standards.iso.org/ittf/PubliclyAvailableStandards/ISO_19139_Schemas/resources /uom/ML_gmxUom.xml#m
Metadata language

English
Topic category

Climatology, meteorology, atmosphere
Begin date

2019-10-16T00:00:00
Unique resource identifier
Hierarchy level

Dataset
Other

dataset
Domain consistency
Name of measure

INSPIRE Conformity
Conformance result
Date (Publication)

2010-12-08
Explanation

See the referenced specification
Pass

No
Statement

Bird density profiles are generated for every individual radar volume scan, and hence inherit the time resolution from the originating radar scan cycle. All radars used in this data repository operate in a five minute scan cycle.

The produced output file is a plain text file, and contains a concatenation of subsequent vertical profile outputs (vpts = vertical profile time series). It contains the following columns:

- date: Date (UTC)

- time: Time (UTC)

- HGHT: Height bin (lower bound) in m above ground level.

- u: Speed component west to east in m/s.

- v: Speed component north to south in m/s.

- w: Vertical speed (unreliable!) in m/s.

- ff: Horizontal speed in m/s.

- dd: Direction in degrees clockwise from north.

- sd_vvp: VVP radial velocity standard deviation in m/s.

- gap: Angular data gap detected in T/F.

- dbz: Animal reflectivity factor in dBZ.

- eta: Animal reflectivity in cm2/km3.

- dens: Animal density in animals/km3.

- DBZH: Total reflectivity factor (bio + meteo scattering) in dBZ.

- n: Number of data points used for the ground speed estimates (quantities u, v, w, ff, dd).

- n_all: Number of data points used for the radial velocity standard deviation estimate (quantity sd_vvp).

- n_dbz: Number of data points used for reflectivity-based estimates (quantities dbz, eta, dens).

- n_dbz_all: Number of data points used for the total reflectivity estimate (quantity DBZH).

The bird density profiles are provided as is, without any manual or automatic quality control.
File identifier

RMI_DATASET_CROW

XML
Metadata language

English
Hierarchy level

Dataset
Date stamp

2023-02-28
Overviews
Spatial extent
Provided by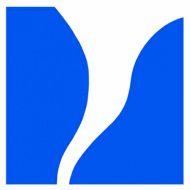 Associated resources
Not available