Owner occupants
Owner occupants corresponds to the dataset relating to persons domiciled in a property over which they, or a member of their family, exercise a right in rem such as recorded by the FPS Finance for registration purposes. This dataset is composed of seven classes. The first class mentions, at national level, for each age-gender combination, by type of right in rem, the number of natural persons having such a right on their home. The lack of right in rem corresponds here to a fictitious right in rem in order to identify individuals who do not have rights on their home.
The second class includes this information at the level of the three regions. The following classes do the same at the level of provinces, districts, municipalities, land register divisions and statistical sectors. The dataset can be freely downloaded as a zipped CSV.
Simple
Date (Creation)

2022-03-18
Date (Revision)

2023-08-31
Identifier

GADP

/

842e2380-c6d6-11ec-9922-3448ed25ad7c
Status

Completed
Maintenance and update frequency

Annually
Use constraints

Other restrictions
Other constraints

The licence is fully available in French (https://finances.belgium.be/sites/default/files/Licence_plan_opendata_FR.PDF) or in Dutch (https://financien.belgium.be/sites/default/files/Licentie_plan_opendata_NL.PDF).
Access constraints

Other restrictions
Other constraints
Spatial representation type

Text, table
Metadata language

Deutsch
Metadata language

Français
Metadata language

Nederlands; Vlaams
Metadata language

English
Character set

8859 Part 15
Description

Belgium
Reference system identifier

Belgian administrative units
Hierarchy level

Dataset
Domain consistency
Name of measure

INSPIRE Conformity
Conformance result
Date (Publication)

2010-12-08
Explanation

The dataset's compliance with the technical requirements as defined by the Commission Regulation (EU) No 1089/2010 of 23 November 2010 has not been checked
Statement

Owner occupants is compiled from the contents of the reference database for the land register data as well as from the contents of the database of natural persons. In the first, the holders of rights in rem and the nature of their rights are recorded for each parcel. These variables are determined after the registration of a transfer of rights in rem.

The second database contains, for each natural person, various pieces of information from the National Register, which is the authentic source for Belgian natural persons or for foreigners domiciled in Belgium, or from the BIS Register, which is the authentic source for foreigners who have interests in Belgium but are not domiciled there.
File identifier

a54ced71-dcc5-4b51-99f5-40b391631727

XML
Metadata language

English
Character set

UTF8
Hierarchy level

Dataset
Date stamp

2023-09-11T15:59:04
Metadata standard name

ISO 19115:2003/19139
Metadata standard version

1.0
Overviews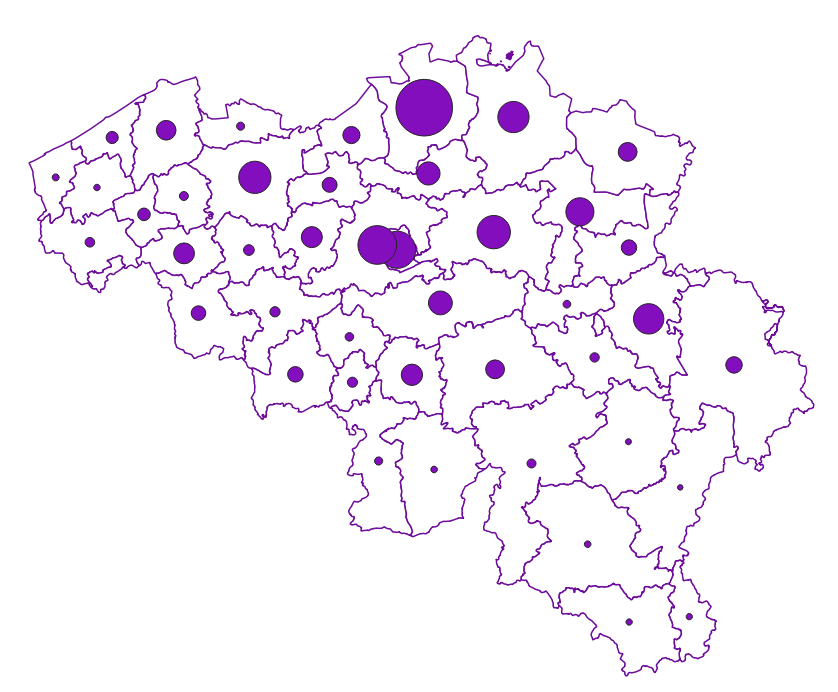 Spatial extent
Provided by

Associated resources
Not available