Synoptic observations
The SYNOP data of RMI contain the observations of the synoptic network, currently consisting of 29 stations, 13 of which are owned by RMI. The other stations belong to MeteoWing (8 stations), Skeyes (7 stations). There is also 1 foreign station.
All SYNOP data is given in Universal Time! (local time winter = UT +1; local time summer = UT + 2)
Parameters:
1. Precipitation: PRECIP_QUANTITY + PRECIP_RANGE
2. Temperature: TEMP + TEMP_MIN + TEMP_MAX + TEMP_GRASS_MIN
3. Wind: WIND_SPEED + WIND_SPEED_UNIT + WIND_DIRECTION + WIND_PEAK_SPEED
4. relative humidity: HUMIDITY_RELATIVE
5. weather type: current weather
6. air pressure: PRESSURE of PRESSURE_STATION_LEVEL
7. sunshine duration: SUN_DURATION_24H
8. Global radiation: SHORT_WAVE_FROM_SKY_24HOUR
9. Total cloudiness: CLOUDINESS
Simple
Date (Revision)

2021-11-16
Identifier

RMI-be

/

synop
Status

On going
Maintenance and update frequency

Continual
GEMET - INSPIRE themes, version 1.0

Meteorological geographical features
Keywords

Reporting INSPIRE

federal government

observation

synoptic

cloudiness

visibility

wind speed

wind direction

gusts

temperature

dew point

humidity

pressure

weather type

precipitation

snow

sun duration
Use limitation

conditions unknown
Access constraints

Other restrictions
Other constraints

Unknown
Classification

Unclassified
Metadata language

English
Topic category

Climatology, meteorology, atmosphere
Begin date

1952-01-01T00:00:00
Reference system identifier
Hierarchy level

Dataset
Domain consistency
Name of measure

INSPIRE Conformity
Conformance result
Date (Publication)

2010-12-08
Explanation

See the referenced specification
Pass

Yes
Statement

SYNOP data are first subjected to an automatic quality control where we check for missing values and if the values are within certain physical limits. This automatic QC is followed by a manual QC performed by RMI staff members.

Different instruments are calibrated by RMI in its calibration laboratory.

The TEMPERATURE sensors are calibrated by comparing the pt100 sensor of the station with the pt25 reference sensor of the calibration lab (which are calibrated by the national metrology lab). They are compared in a thermostatic bath which contains an "azeotropic mixture of propyleenglycol and water" (50-50%). This allows the same bath and mixture to be used for the entire temperature range (-25°C to 35°C). The calibration is performed at 6 fixed temperatures: -25°C, -10°C, 0°C, 10°C, 20°C and 35°C.

The calibration of the PRESSURE sensors is performed using a balance system with two pumps (for under and over pressure) and three reference sensors: a recent one (rpm4) and two older ones (parosscientific) in an automated way with 3 up and down cycles within the pressure range 810-1050hPa, with a calibration every 30hPa.

The calibration of the HUMIDITY sensors is performed in a climate closet (Weiss) by varying the temperature and relative humidity and by using a chilled mirror sensor.
File identifier

RMI_DATASET_SYNOP

XML
Metadata language

English
Hierarchy level

Dataset
Date stamp

2022-11-28T15:50:06
Overviews
Spatial extent
Provided by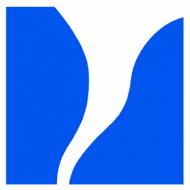 Associated resources
Not available