Weather Model Alaro
Weather Model 'Alaro'
A numerical forecast model is a computer program that simulates the evolution of the atmosphere.
Available parameters : Temperature, Max. temperature, Min. temperature, Dewpoint temperature, Wet-bulb potential temperature, Cloud cover (low, medium, high, tot.), U and V wind component, U, V and vertical velocity, Stationary boundary layer (SBL) Gust, Total precipitation, Large scale rain, Convective rain, Large scale snow, Convective snow, Relative Humidity, Specific humidity, Geopotential, Mean sea level pressure, Orography, freezing level / 0°C isotherm, Convective available potential energy (CAPE)
Simple
Date (Creation)

2010-01-01
Identifier

RMI-be

/

alaro
Status

On going
Maintenance and update frequency

Continual
GEMET - INSPIRE themes, version 1.0
Keywords

Reporting INSPIRE

federal government

forecast

temperature

wind

precipitation

rain

snow

dewpoint temperature

cloud cover

relative humidity

specific humidity

geopotential

pressure
Use limitation

conditions unknown
Access constraints

Other restrictions
Other constraints

Unknown
Classification

Unclassified
Distance

4000  http://standards.iso.org/ittf/PubliclyAvailableStandards/ISO_19139_Schemas/resources /uom/ML_gmxUom.xml#m
Metadata language

English
Topic category

Climatology, meteorology, atmosphere
Begin date

2010-01-01T12:00:00
Reference system identifier
Hierarchy level

Dataset
Domain consistency
Name of measure

INSPIRE Conformity
Conformance result
Date (Publication)

2010-12-08
Explanation

See the referenced specification
Pass

Yes
Statement

Most weather forecasts are made by combinating the information from these models with the expertise of the forecaster.

The scientists of the RMI attempt constantly to improve these models on the basis of these newest numerical techniques, the parameterisation of physical processes and the use of meteorological observations.

The results of this research are processed in the operational weather model ALARO. It is used by the weather forecasters of the weather office, and for creating products and services for the general public.

These charts are generated automatically from ALARO every six hours. They aren't corrected or interpreted by the forecasters of the RMI. A correct interpretation of these charts requires some expertise.
File identifier

RMI_DATASET_ALARO

XML
Metadata language

English
Hierarchy level

Dataset
Date stamp

2020-05-04
Overviews
Spatial extent
Provided by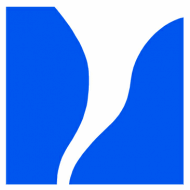 Associated resources
Not available